Alan Drever-Smith
Alan Drever-Smith is a freelance musician living in Leeds.
Graduating in 2014 with a First Class honours Bachelor of Music degree from the University of Hull, Alan has enjoyed amassing a repertoire of experience in a variety of musical roles, principally as a jazz drummer and orchestral percussionist, but also as a latin percussionist, jazz and classical pianist, conductor/director and transcriber. He has a particular interest in pursuing theatre pit band performance.
During his time at University he studied under Kris Wright and Chris Sykes, and gained valuable experience performing in a multitude of ensembles, both within University and throughout the country. He has worked professionally around the North of England, Scotland and London.
Within Hull he enjoys work as the house drummer at Hull's PAVE Tuesday night Jazz residency, percussionist in Hull Philharmonic Orchestra and teacher of drums and percussion for Hull Music Service.
Debra Darmody

Born and brought up in Hull, Debbie came to singing later in life and joined Hull Community Voices five years ago, partly to help with the stress of work. It was a revelation to her just how beautiful a sound can be made with a small group of voices in harmony and she quickly discovered a love of music from around the world.
In 2017, she took the plunge and went on a week long residential training course with the Natural Voice Network, learning more about the practice of teaching unaccompanied singing to groups. Having no previous musical training, this has been a steep learning curve but Debbie revels in the enjoyment of hearing the group harmonising and seeing the joy that others get from singing together.
Jack Simmonds
Jack moved to Hull from Southampton to go to university here –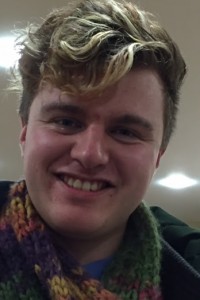 and has been here ever since! His main passion is music for theatre; in his (scarce) spare time he likes to compose music and studied this in his time at the University of Hull. He has worked with Hampshire Youth Theatre, Oasis Youth Theatre, Mark Wheeller and Hull Truck Theatre in various musical guises. Jack has always had a passion for singing and has also worked with lots of groups of singers, including a choir at the university which featured on a mix tape made by Bastille. He puts all his energy into drawing the best out of Hull Community Voices and can't wait to see you at the next session!
Cecil Jones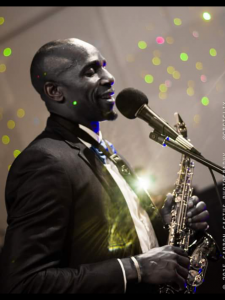 Cecil was born in Freetown, Sierra Leone and has a love of music which began as boy soprano aged 12.  Since then he has performed both in choirs and as a soloist, learned to play many different instruments and trained as a choir director.
Coming to live in this country in 2004 Cecil furthered his musical education at college in London and has worked with a variety of different choirs. He is also a singer/songwriter and has recorded two gospel albums. Currently Cecil and his family live in Hull, where he supports many charities and is one of the leaders of the United Voices choir at the Open Doors project in Princes Avenue.
Michael Betteridge
Michael is a composer, conductor and animateur based in Manchester, UK.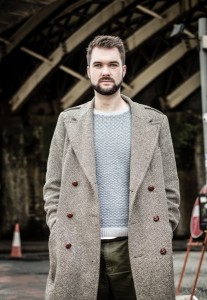 He studied at both the University of Manchester, with Camden Reeves, and the Royal Northern College of Music, with Adam Gorb and Gary Carpenter, winning numerous prizes at both establishments.  His music has been performed by players from the London Symphony Orchestra, soprano Sarah Leonard, soprano Lorna James, the BBC Singers (workshop), players from the Manchester Camerata (workshop), the Haffner Wind Ensemble (workshop), pianist Clare Hammond, amongst others.  Amateur performers of his music include The Cobweb Orchestra, Aldworth Philharmonic Orchestra and The London Welsh Chorale.  His music has been performed at venues such as the Bridgewater Hall in Manchester, Town Hall in Birmingham, the Howard Assembly Rooms in Leeds, LSO St Luke's in London and the Riverside Studios, also in London.
Ilina Ivancheva
I have studied music ever since I remember myself. I play the piano and sing. I love travelling and connecting with people from all over the world through their culture, including traditional songs in original language. I am a Yoga and Laughter Yoga teacher. All these interests brought me to the Natural Voice Network through the exceptionally supportive and friendly Hull Community Voices which I have so far found closest to my beliefs about what singing is all about. I believe encouragement is key to happy singing so I do a lot of that in the sessions I lead. Everyone is very welcome to join!